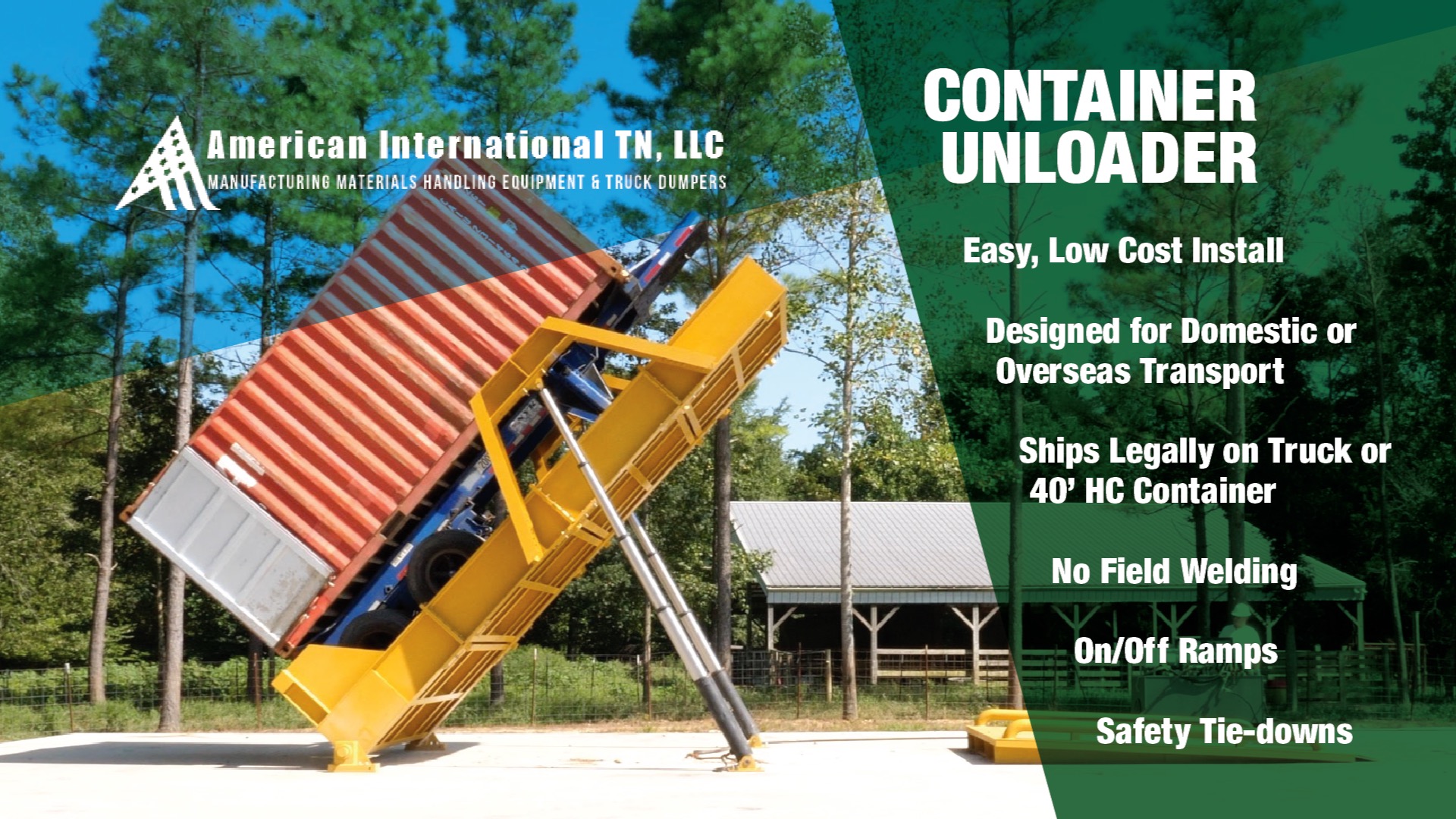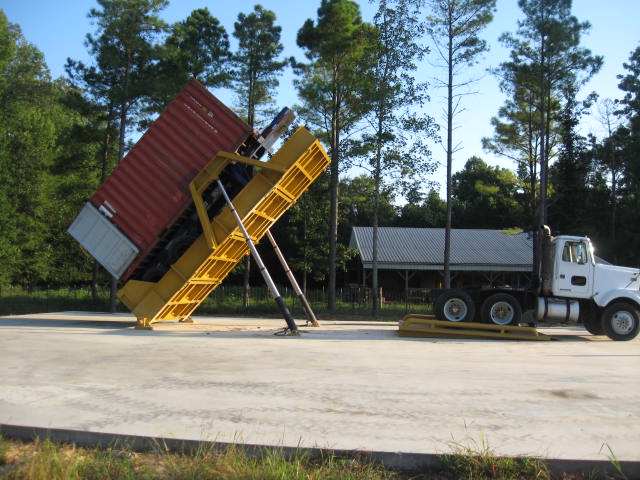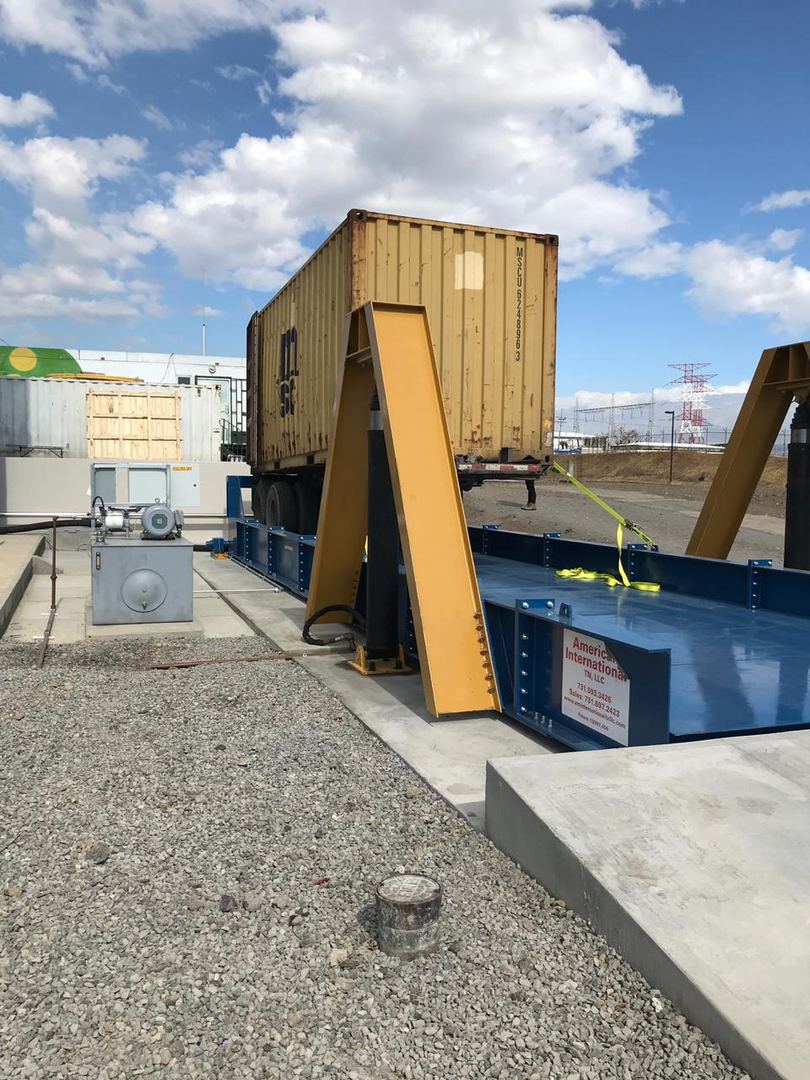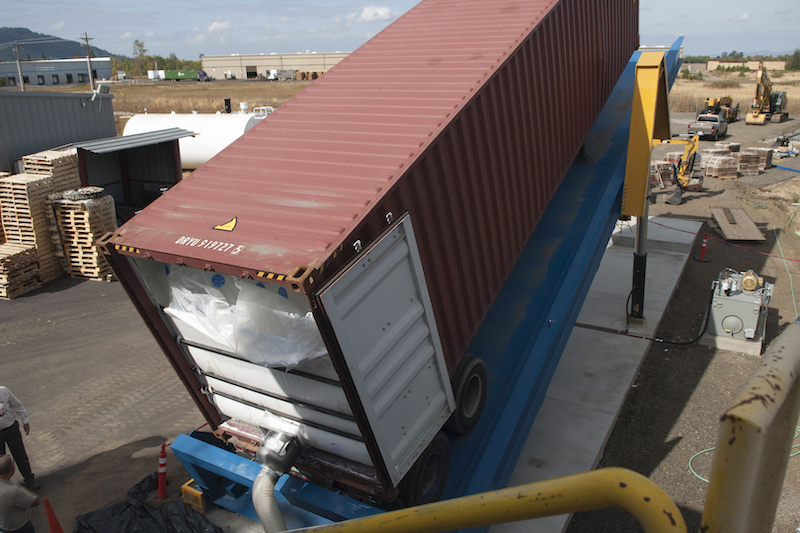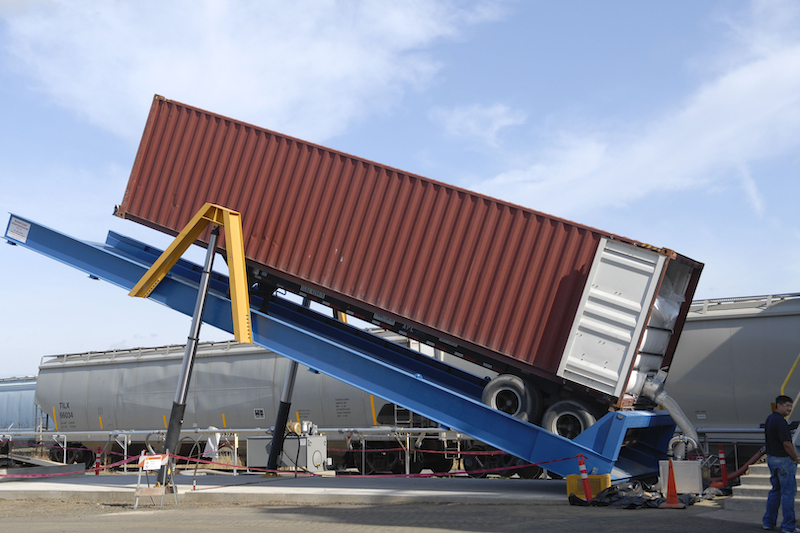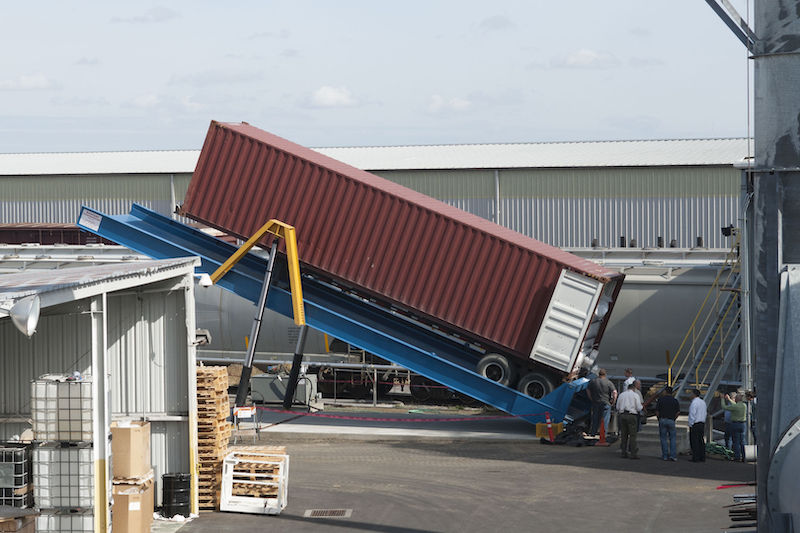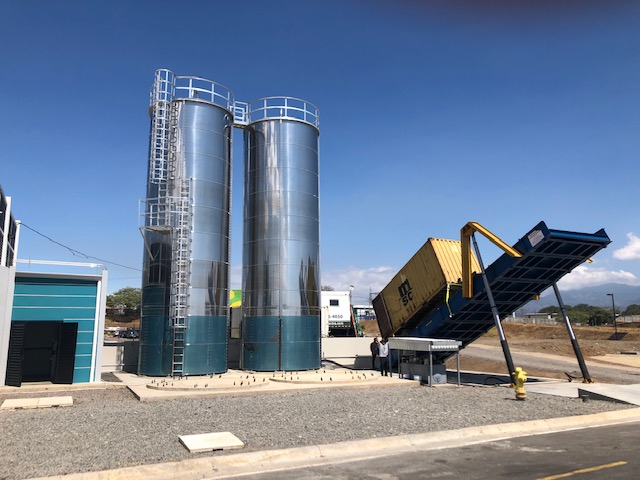 Container Tilter
Sectional Model designed to ship overseas in a container.
Easy, low-cost installation. Large Fit-together pieces. No costly, dangerous and time-consuming field welding like other manufacturers.
Economically responsible companies prefer bulk. Every time you unload a bulk container, you are saving over $2,200.00 (compared to super sacks). Other benefits include safer operation, less mobile equipment, eliminating contamination, tremendous labor savings (1 man operation), and you can unload the containers at your convenience. The average company unloading bulk container products saves several million dollars each year over the handling of super sacks.
---
For additional information contact:
Josh Meyers | Sales Manager
3111 W 167th Street, Hazel Crest, IL 60429
jmeyers@greenfieldpi.com
c: 815.600.3598 | p: 708.713.3970